← Back
BenchPress 2022 Live
March 25th, 2022
On Thursday, I headed to London with a coffee, a book and my Laptop.
The reason for my visit? To meet with other agency owners and hear about the statistics in the latest BenchPress report.
BenchPress is a yearly report, now in its 10th year, which takes data from agencies across the UK to help take the temperature of the landscape.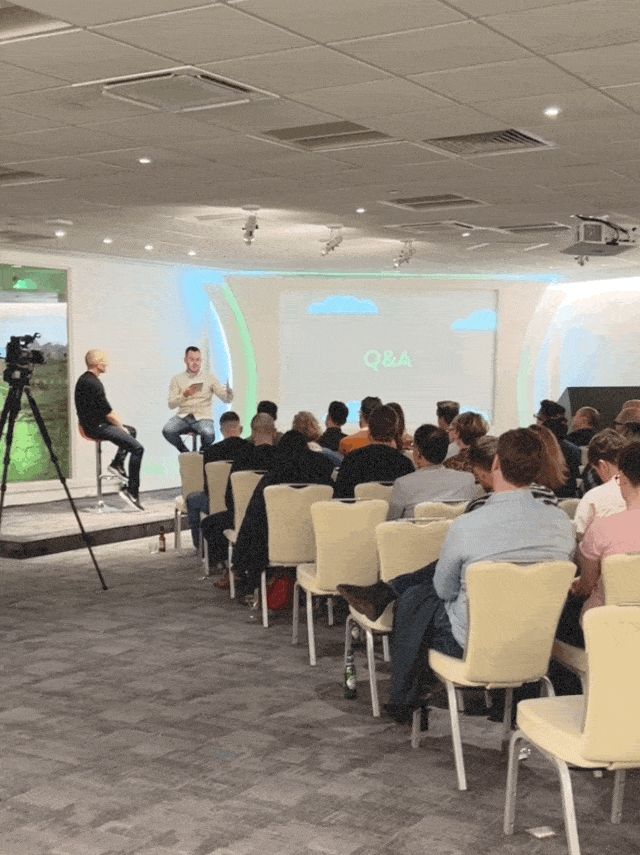 I tweeted the event here; https://twitter.com/Pwheslop/status/1507079391230189581 but here's what stuck out.
1) Agency confidence is higher than ever.
When asked how confident you feel about the year ahead out 100, the average score was 74.
Aligned with this, 70% of agencies under £1m turnover grew their fee income in 2021, up from 49% in 2020.
2) Agencies that measure more often are higher performing.
Statistically, those who measure statistics around their growth and profitability are higher performing.
This makes sense, right? You can't build a business on last year's data.
3) What do agency owners think is most important...
Out of money, time, creating an asset and purpose, only 18% of owners listed money as the most important, with 29% giving purpose the top spot.
What I like about this is that during the report, it was noted that agencies 'who do good' get better results, and their owners earn more money than those who don't.
We changed our priorities recently, and we're in a better place because of it https://pwheslop.com/it-s-time-to-reorder-our-business-goals
Peter Drucker - Profit for a company is like oxygen for a person. You're out of the game if you don't have enough of it. But if you think your life is about breathing, you're really missing something.
A big thank you to Wow for putting together BenchPress. As an agency owner, it's a super important report and every year gives us something to think about.