← Back
The Happy Newspaper
January 9th, 2023
In 2019 I headed to an event hosted by one of our clients, Holly Tucker.
The event was the Congregation of Inspiration, where I had the privilege of meeting Emily Coxhead.
Emily started who started The Happy Newspaper in 2015 and shared her story on stage along with a Q&A around social media.
I instantly subscribed to The Happy Newspaper.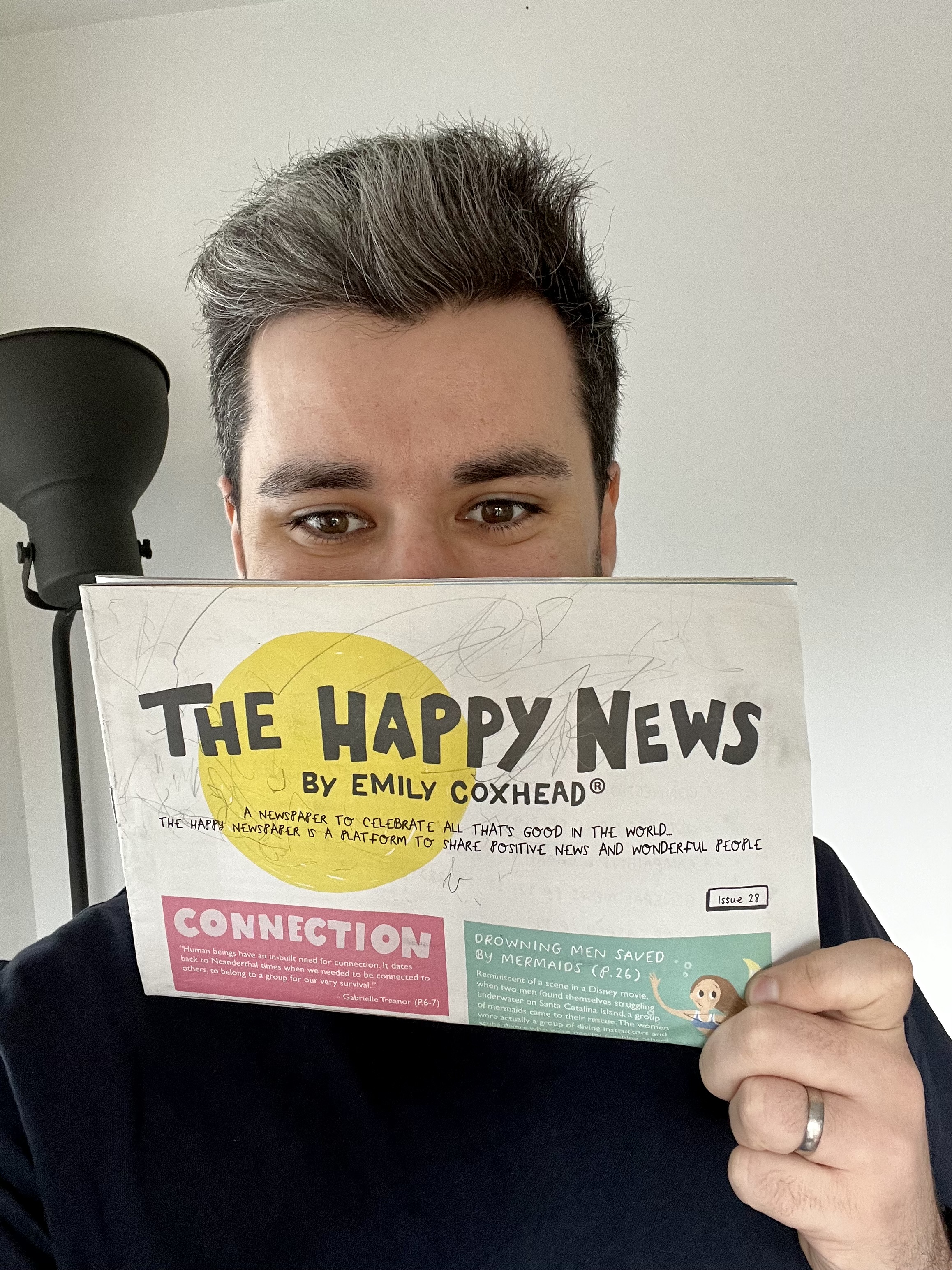 The newspaper is a quarterly antidote to negativity. It's a printed newspaper celebrating all that's good in the world.
More recently, my daughter (3) has started to hear stories from the newspaper. I'll flick through the pages, and she'll point at one of the many lovely illustrations. I then read through the story, which is only a few hundred words, before we find another.
We've also brought subscriptions for birthday presents sent to clients, and yes, we still get these to our doorstep every three months.
Find out more at; https://thehappynewspaper.com/